Quality Manufacturing Since 1983
About Industrial Extrusion Belting
A Quality Manufacturing Shop
Since 1983, Industrial Extrusion Belting has been manufacturing new and recovered extrusion belts (puller belts, haul-off belts, hauler belts, and caterpillar take off belts), as well as rubber cleats, rubber-covered rollers, and pulleys for the rubber and plastic extrusion industry.
At Industrial Extrusion Belting, we are committed to providing our customers with quality work at reasonable prices in a minimum amount of time. We back that commitment up with a guarantee of satisfaction. Give us a call to see how we can help keep your manufacturing equipment running!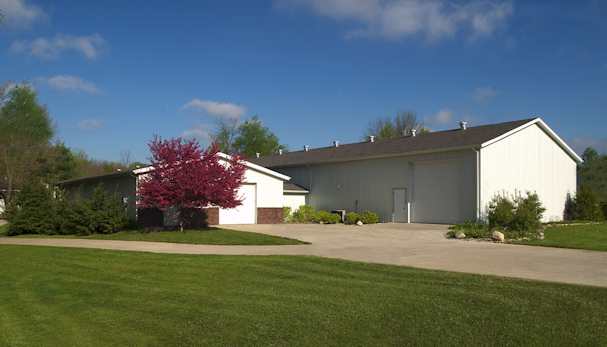 We can help keep your manufacturing equipment running!
At Industrial Extrusion Belting, we are committed to providing the very best product possible. With that purpose in mind, all of our rubber materials have been specially designed, with high abrasion and no-tear characteristics being the standards. Years of testing and refining have gone into every puller belt, roller, and cleat we make today.
Our dense rubber belts are totally vulcanized. There are no splices of any kind. No splices means NO SPLICE FAILURES. The result is less belt hassles and more equipment uptime.
Rather than replace your belts when they wear out, send them to us to be recovered. Recovering makes sense. We will make them like new at a cost savings to you. Recovering means less cost, not less quality. We will custom grind to fit your profiles too!
Belt Carcasses Available:
Poly V (J, L, M)
Timing (MXL, XL, L, H, XH)
V-Belt
Flat Transmission
Belt Coverings Available:
(In a variety of durometers)
Sponge
Sponge and Canvas
Neoprene
Pure Gum
Urethane
At Industrial Extrusion Belting, we make an assortment of rubber-covered rollers. Flat or profiled, soft or hard, we can do it! We will custom grind to fit the shape you have in mind.
Our rollers are not lagged with a pre-cured rubber that is spliced onto your hub. We vulcanize the rubber right to your core. The result is an adhesive bond that cannot be torn off. Being vulcanized, there is no splice to contend with and that means NO SPLICE FAILURES.
We also have full machining capabilities in-house. This allows us to supply you with replacement cores, as well as help you implement new ideas you may have to make your process more efficient. Contact us today to see what we can do for you!
In today's marketplace, there are a wide variety of profiles as well as tubing being extruded. Sometimes the cleats being used are not the cleats that will do the best job. That's where Industrial Extrusion Belting can help! We are able to custom mold cleats just the way you want them, so the profile can be produced without the headaches that come from trying to pull complex shapes. Not only are we able to correct slippage problems, but we also protect the profile from being flattened or damaged by making the right cleat for the job
We have complete in-house tooling available, which means we build our own molds. Thus, we are able to control tooling costs as well as delivery times.
The cleats we manufacture come out of the mold exactly like they will come to you. We do not grind, mill, or cut the cleat to fit the job. They are molded to fit, the way it ought to be!
If your cleats don't fit your requirements, let us make something that does.
With continued use, pulleys and sheaves eventually wear out. Sometimes something falls into them and damages them. Going back to the manufacturer for replacement parts can be expensive.
With our complete in house machine shop, we are able to manufacture any replacement pulley or sheave that you might need. If it can be machined, we can make it!
Do you have a pulley with flat belts that constantly slip or track sideways? Let us help you convert the pulleys to the Poly V style pulley and watch your headaches disappear.
We will not sell you a pulley that has been cast and then machined. Our pulleys are made from solid bar stock and thus are heavy-duty enough for years of continuous use.
If you don't have a print to work from, send us the old pulley and we'll match it!
We are committed to providing the very best product possible.
68730 Calvin Center Road
Cassopolis, MI 49031
PHONE: (269) 641-5879
FAX: (269) 641-2259
© Copyright 2019 – Industrial Extrusion Belting – All Rights Reserved